THERE'S SOME
SHADY BUSINESS


GOING ON...
We make it our business to provide you with premium & customisable shades, watchtowers and domes. All designed with the highest-quality materials and locally sourced bamboo.
TENSILE + MODULAR BAMBOO STRUCTURES
BY IMPOSSIBLE PROJECTS
Head Turner. Conversation Starter. Statement Piece.
Each build is its own work of art.
With our fully-customisable bamboo structures, you'll have a design that's truly uniquely-you.
RESILIENT.
BEYOND BELIEF.
We use stronger-than-steel bamboo, marine-grade fabric, laser-cut stainless nodes and bring it all together with our bamboo structures.
The result? Structures truly tough enough to stand the test of time.
BUILD QUICKLY. ENJOY INSTANTLY.
Build faster, cheaper and more efficiently with our proprietary modular bamboo building method.
Every single part is prefabricated and delivered ready-to-assemble on site.
Think "Ikea" – but uniquely Filipino
CHECK OUT THE SHADY PRODUCT LINE HERE
Shady Business, bringing together European
Design Efficiency and Filipino Ingenuity:
In traditional architecture, a concept is envisioned to then be interpreted into designs by engineers. This results in a cycle of revisions and adjustments until the design plans are ready to be executed by contractors.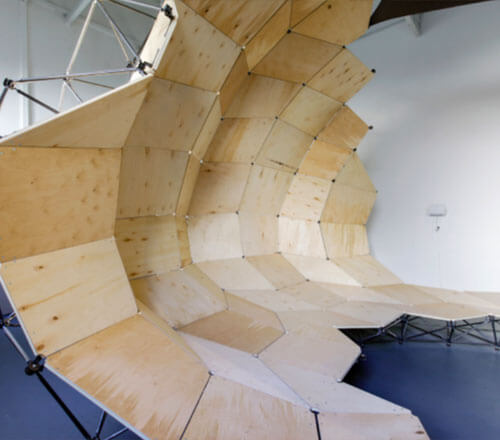 Parametric design allows us to create complex structures easily by incorporating the engineering and logistics into the blueprints of the design. No costly circles of revisions. No sudden, last-minute changes.
By digitally computing the exact dimensions of every part needed for your design, you can say goodbye to costly material overspending too.
Traditional Engineers pass their finalised blueprint to a contractor for manual on-site measuring, cutting and construction increasing the likelihood for unexpected problems.
Digital fabrication allows computer designs to go from file, to factory, to reality. The output of our parametric designs can be directly fed into computer-aided machines that fabricate the different parts of your design, error-free.
Our products are delivered with everything you need in a box, we digitally prefabricate everything your design needs for a fast and efficient build*.
Don't bother with contractors, or going out needlessly to purchase additional construction materials.
Our build by numbers modular construction method allows the layman to easily and quickly assemble our pre-fabricated parts and materials, delivered to site and assembled with ease and simplicity.
This modular method offers time savings of between 30 to 50 percent faster than traditional building techniques. Imagine what up to 50% savings on labour costs (alone) would do for your budget.
―――――― &nbsp

Interested in some of our Shady Business?
―――――― &nbsp


Interested in some of our Shady Business?
For inquiries, quotes and more information, just
send us an email or book a free call with us now!